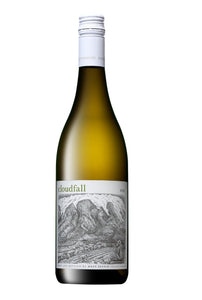 VINIFICATION
The 4 varietals of this cuvée were fermented and aged separately in stainless steel tanks for 7 months prior to blending and bottling.
The portion of Shiraz, which might seem unusual makes the key contribution to this white blend and was vinified as a Rosé style wine which was later clarified and blended with the white varietals.
Each component was meticulously proportioned for different contributions.
Sauvignon Blanc to create a crisp refreshing wine. Shiraz to round off the mouthfeel and contribute to a floral bouquet. Semillon for savory elements and Chardonnay that was 'green' harvested to add natural acidity
TASTING NOTES
The bouquet of this cuvée is dominated by the zesty characteristics of Sauvignon Blanc. However, on the pallet the splash of Shiraz rounds of the acidity leaving an aftertaste of Turkish delight.
Even in small dosages elements of salinity seep through on the pallet which is a classic contribution of Franschhoek Chardonnay & Semillon in this cuvèe
CULTIVARS

73% Sauvignon blanc; 17% Shiraz; 6% Chardonnay; 4% Semillon
HARVESTING
The Grapes were hand harvested in the coolness of early morning on various dates from February to April and transported back to the cellar under cold conditions to retain freshness.
SOURCE
The grapes for this year's blend were sourced from neighbouring Franschhoek farms in the Bo-Hoek valley.
WEATHER
Prior to ripening, the conditions were extremely dry and hot.
FOOD ACCOMPANIMENT
This blend may be enjoyed with a wide variety of occasions and cuisines